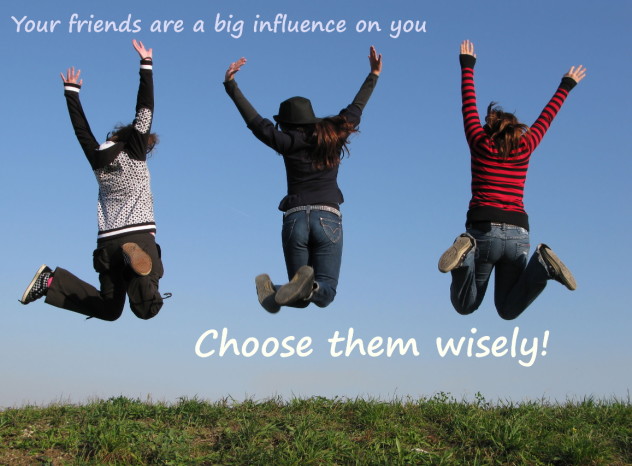 There is a really hideously awful mean and nasty woman in one of my social groups. We all tried to include her and be nice to her, but one by one, she attacked us all for being too ugly, too poor, too rural, too short, too uncool…you name it. She quickly ran through all the reasons we were inferior to her. She is a very mean woman. I don't know for sure that she is a narcissist, but she seems to show many of the signs of NPD, and definitely some other personality disorders. Even people who are usually very patient and loving have grown to hate this woman. One person–who is a practicing psychologist–finally stated that this woman is the only person she's ever hated because she is simply so hateful to everyone. The other woman cannot stand her once they feel the brunt of her cruelty. I'll call her Edna. 😉
If you think of every mean and nasty girl who bullied you in junior high, they'd still be nicer than Edna. But, many of the men think Edna is wonderful. Even when Edna terrorizes other women until they talk about how mean she is, the men will jump in to defend Edna. Clearly, Edna treats them very differently than she treats the women.
Edna is the type of woman that many men find very attractive, and she knows it. (She also reminds the rest of the women that they are not as pretty as she thinks she is.) Edna is loud and opinionated, yet no matter how nasty she is to other women, there are always men who are blinded and can't see it. They are sexually attracted to her, and/or she has treated them differently because she thinks they are more valuable to her than the people she bullies.
Oh but she doesn't just hate all the women! She also hates the men who are "beneath" her. She will treat the less attractive or less wealthy men just as horribly as she treats the women. The only people that she is the least bit civil to are…rich, single, attractive men. People's reactions to Edna are very black and white. Either they despise her because she's such a mean person, or they think she's pretty and the other women are jealous of her. Truly, we are not jealous. We are horrified!
---
There is something very wrong with a person who can be so hateful and cruel to people they classify as "worthless," yet treat "valuable" people in a completely different manner. Sure, some people are just outspoken and may not get along with everyone, but Edna shows a clear pattern of treating people either with disdain or respect. They mean nothing to her, and she treats them like trash unless they have something she wants. And what she wants is always related to her ego and her inflated view of herself. Like many narcissists, she decides how "important" someone is, and treats them accordingly. Normal people can find value and good in a wide variety of people and genders. Edna can only find value in people that she can manipulate sexually to get what she wants.
---
One thing to remember about the Ednas of the world: if they treat everyone else like crap…you are going to get it eventually. Watch out for people who devalue and rank others this way!