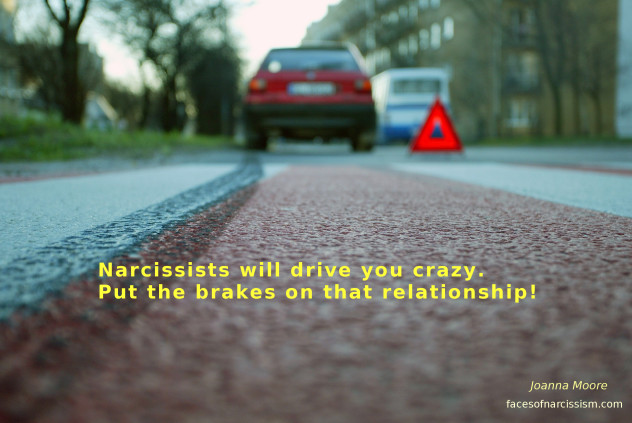 I am completely estranged–by choice–from my dysfunctional, enmeshed, narcissist-laden family. It's really hard not having a family or a normal support system. It's also a bit lonely on holidays. I'm a single mom, so I struggle without a bit of help, and I almost never have a day to myself. In the past, I cut contact a few times, but gave up because it was so hard to live without a family. But you know what? Every time I gave my family another chance, the narcissism, gaslighting, triangulation, games and misery got worse and worse. I finally said "no more," and this time, I mean it.
I truly don't believe it is natural to raise children without a family or a "village" to give kids a variety of love and support, (as well as to give parents a break to replenish their emotional needs,) and there's a lot of research that backs me up.  Kids do best with a family and a good support system. BUT, when you are dealing with narcissists or one narcissist and their enablers, you don't actually have a support system. Honestly, trying to work with my narcissistic mother was like having another child. No…it was worse, because catering to her games and manipulations was draining me and keeping me from being a mother to my real child!
Yesterday, I had to call off work because one of my children threw up all over the car seat on the way to daycare. Daycare will not allow a sick child to come in, so I was stuck. I had no choice but to turn around, go home, and call my boss to let her know I'd either be late, (if I could find a sitter at the last minute,) or I'd be absent. Today, I paid for it. I was warned about my attendance. My work and my work ethic are great, but my attendance is not great because of the lack of childcare for sick kids. Unfortunately, this is a common problem for single parents, or even married parents. Who watches your child when daycare won't? My boss asked me if I could call my parents, siblings, relatives….  I told her I was not in touch with my family. She probably doesn't get it. Would I really risk losing a job instead of asking my mom to watch my sick child?
Yes.
I used to turn to my parents when I was struggling. I never got any "fun" time for myself, but I'd ask for help when I needed to work overtime, or I had to go to the dentist, or my child was sick and I needed a sitter,or I couldn't afford to pay much. Every. Single. Time. my dad said "no." My mom sometimes said "yes," but she complained and attacked me every time saying she had been a single mom too and no one helped her. (In reality, she was almost never around and I spent a huge amount of time with her parents or siblings–sometimes weeks at a time would go by without me seeing her.)
A few years ago, I had a nasty case of a stomach virus, (I won't give details, but we all know what that means!) I asked my mom for help. She called me lazy and told me to deal with it. At the time, I had a two year old and a newborn at home. My mom is retired and lives ten minutes away. She finally agreed to keep an eye on the kids while I was sick every few minutes, but she also kept attacking me and making nasty comments the whole time. She kept complaining about how busy she was and how I was wasting her time. Then she started calling me out to the living room asking me to do simple things over and over. I just got more and more stressed, and I definitely was not getting a break to recover from the sickness. It was like she was deliberately sabotaging me.
After a lifetime of dealing with this kind of stuff, I finally realized that the "help" and "support" came at such an emotional, mental, and physical cost, that it was not worth it. Who needs a family that only brings toxin? Being alone without support is hard, and it's stressful…but it's STILL better than having someone attack me all day! It's better than someone hanging their "help" over my head for weeks at a time. It's better than being judged, shamed, criticized and attacked. I still long for a support system, but I will never find it in my family of origin.
I'd rather struggle without a family than suffer with a toxic one.