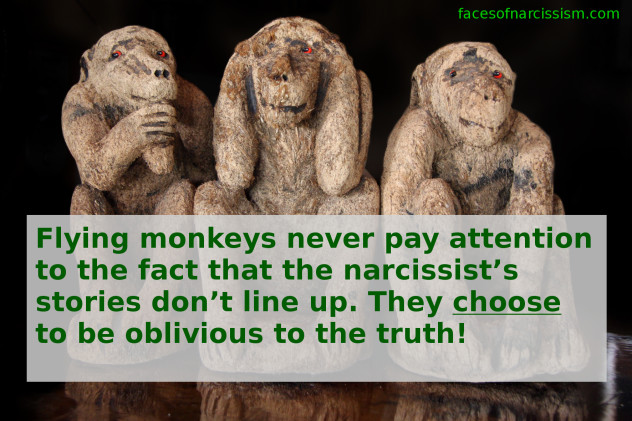 Many of us have endured the narcissist smear campaign. The abuser goes around projecting his or her own behavior on to us, playing victim, and trashing us to anyone who will listen in an effort to distract others from hearing the truth that we KNOW about the narc. And it works pretty well. Most people just believe what the charming narcissist tells them, and the narcissist can totally re-invent and create a false reputation for us.
(I'm going to use "he" from now on just to simplify the writing.)
But at the same time, even when the narc isn't lying about us, he is on a major public image campaign for himself. My ex narcopath was always very outgoing, and he was always on the lookout for new targets and supply, but his activity increased significantly after I started exposing the truth about his sociopathic ways. See, most of the people who knew him casually had NO clue what kind of legal and work trouble he was constantly getting into, but I have a stack of hard evidence showing a bad history of anti-social behavior, arrests, traffic violence, and more. Oddly enough, the narcopath is so charming, that very few people would believe the evidence if they saw it!
Usually, the narcopath is very strictly in a certain political group and he argues and fights with the other side; however, after I escaped, he started schmoozing anyone he could find. He started adding hundreds of people as Facebook friends. He started talking to people he normally despised. He looked to fool and "mend bridges" with his previous victims. He became a monster on a mission to show off how great he is, so that when he lied about me, people would see his act and believe him. These days, he doesn't tell quite as many lies about me, but his image boosting campaign is in full swing.
Unfortunately, he and I have casual common acquaintances. So pretty frequently, I see pictures of him with his new "friends." They are all buddy buddy and so excited to meet each other. One of his new female friends gushes about how great he is. I sit here rolling my eyes because I know the truth, and I know what he's doing. He is getting narcissistic supply and gaining enablers BIG time. They are pawns for his look-good campaign. He'd stab them in the back tomorrow and start violently abusing them the minute they didn't serve his needs.
He's actually much like a politician. Since he pushes boundaries, he often has his hands on someone he just met–a narcissist trick to push false intimacy–or his arms around someone for a photo shoot. He pushes closeness and makes people feel like they really know him even though they have no clue. He smiles a fake smile and acts jovial and interesting. He literally travels around the country looking for social events where he can do this! It truly is a campaign. And just has with a dishonest politician, the audience sees the charm and buys the lie.