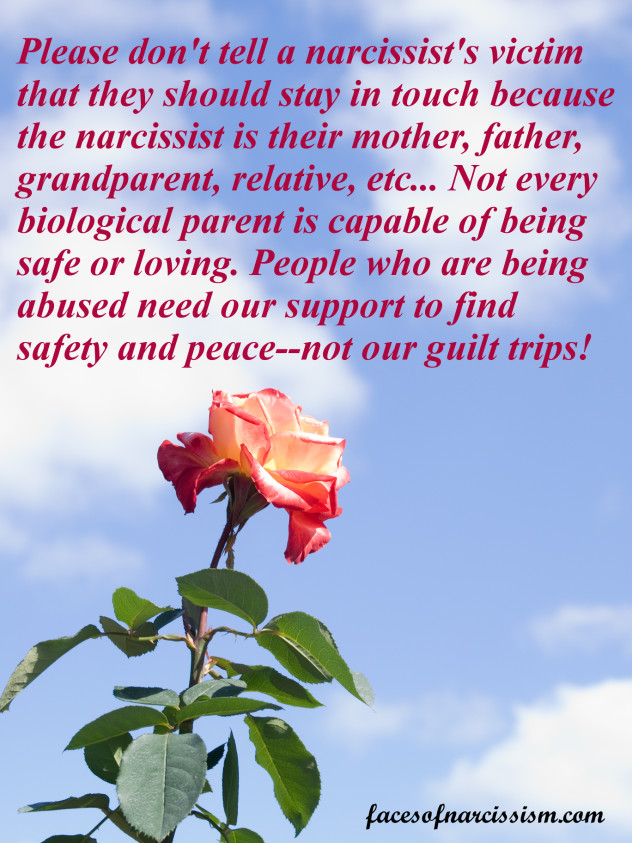 Narcissist mothers are emotional terrorists, but they seem especially obsessed with destroying their daughters and daughters-in-law. Your mother is supposed to be someone you can trust, but narcissist mothers start female rivalries that are worse than anything you will ever experience from the mean girls at school. They will become your biggest bullies. They do not regard you as a daughter to be loved and cherished. They see you as yet another woman with whom they must compete.
The narcissist mother believes her daughter only exists as an extension of herself. You aren't a child; you are an accessory. Everything is about HER. My mother literally told me that my wedding day was HER big day. Not mine. HERS. I was bullied and received hate mail from her enabling sisters because I planned my wedding my way.
Sadly, as hateful as they were, I got off easy…because I eloped. (I received hate mail for that too.) During pretty much the entire planning process for my wedding, I was receiving nasty e-mails for not doing things my mother's way. My then-fiance and I decided the only way to keep her from showing up and entirely ruining the day was to elope. Elopement marriages have become a trend in the recent past. This might be because of families making a fuss about their kid's marriage choices. Nowadays couples tend to elope to their preferred marriage destination (elope in Washington state if interested) with a few close friends and an elopement photographer where they can have a small and peaceful wedding. As for me, I don't regret the decision of my elopement one bit! I can only imagine the show she would have put on had I invited her to my…no wait, HER big day!
Many women feel obligated to allow their mothers to be a part of their wedding days. Normal families can do this. However, you do have to realize that it's your own wedding and not your mother's. It is important that you let your wants and desires be made clear from the beginning. If you want to hire wedding photographers Virginia Beach, have chocolate cake, or a knee-length wedding gown, make it clear and stand by it. Some mothers might not agree. But, you need to make the decision for yourself. It's sad that daughters of narcissistic mothers cannot expect love and congratulations from their mothers; however, you cannot expect normal, healthy behavior from a narcissistic mother. And if you've gotten so far that you are reading this page…you probably have a narcissist mother!
A controlling narc will make every step of planning a stressful event and she will make the big day a day for her to show off and bring you down to lift herself up. Unless you have boundaries of steel, and are really amazing at letting insults and attacks roll off your back, your wedding day, which should be one of the most joyful days of your life, will be a stressful day that ends in tears and regrets. They might try to destroy every happy memory you have or even the ones you are going to create. But it is your responsibility to take charge of your wedding right from booking a beautiful Wedding Venue in Dallas, TX, or elsewhere, buying a gorgeous wedding gown, or hiring a wedding photographer of your choice. Understandably, avoiding her in front of all the guests may be difficult, but this is something you may need to do in order to prevent her from getting involved in important decisions and attempting to mess things up.
If you are trying to keep your narcissist mother involved in your wedding because you want her to behave like a real mother…it won't work. If you feel like you have to be nice or keep the peace, realize that it is okay to say "no." Please don't let your mother take control of your big day, because it is something that will bring you much stress and years of regret…as well as horror stories to tell after the fact. That is just not fair to you.
Without strict boundaries, a narcissist mother, (or mother-in-law to be,) will make your wedding day a circus.